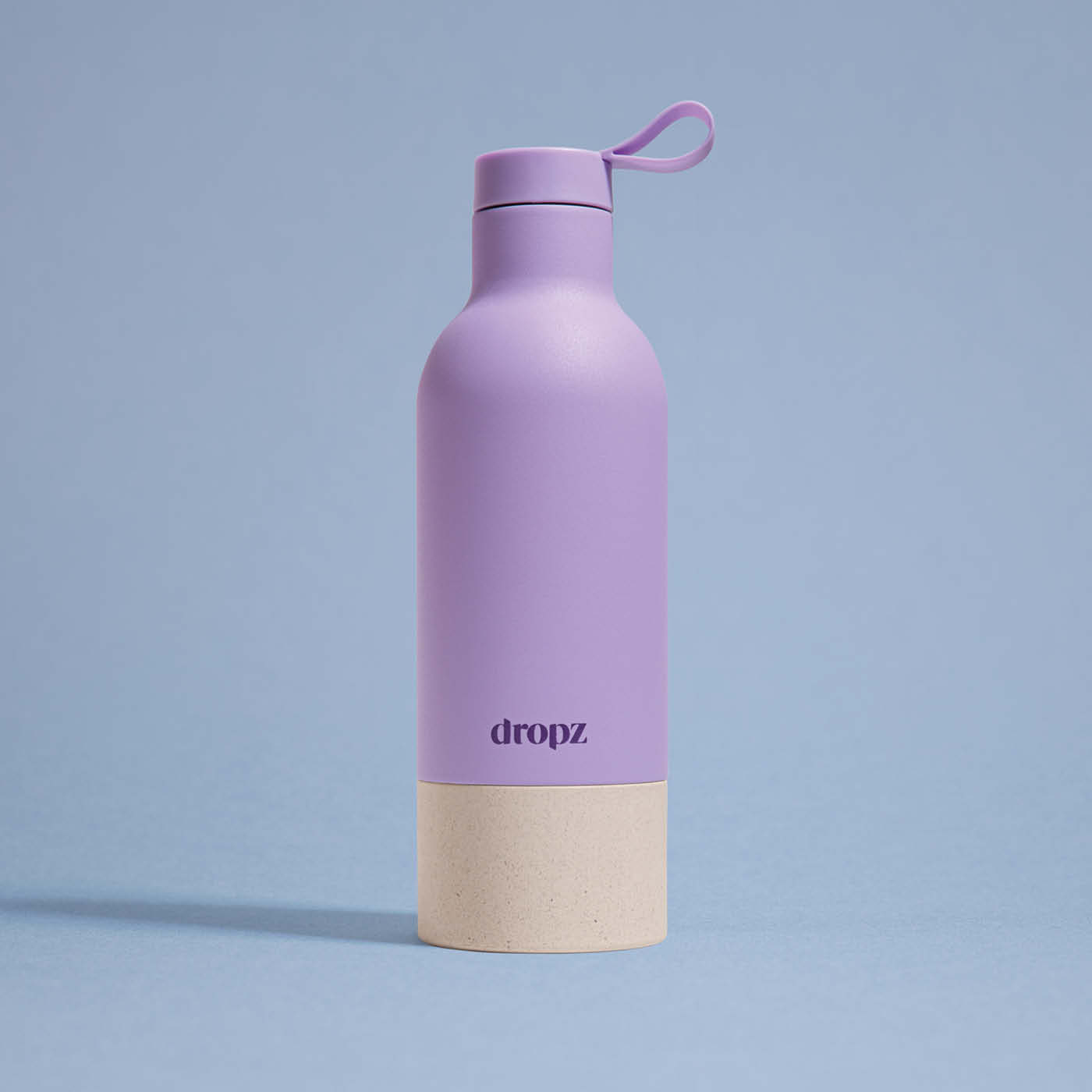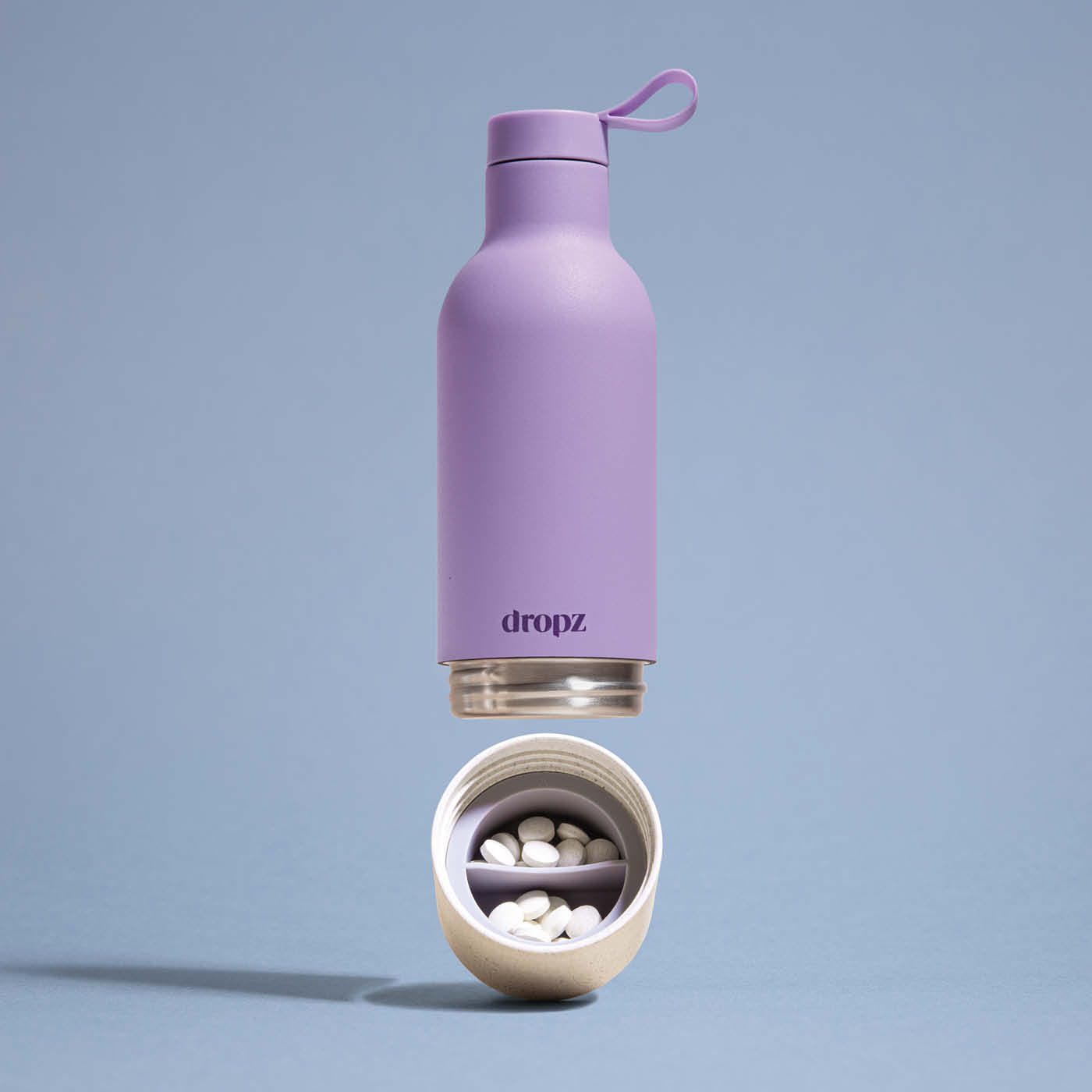 dropz Bottle Pink
In stock - in 3 Werktagen in Deinen Händen
Unsere Standardlieferzeit beträgt 1-3 Werktage
Kostenloser Versand ab 19 EUR
The bottle in pink is currently sold out and is expected to be delivered in October.
With the stylish dropz bottle you always have your dropz with you. The stainless steel bottle has a screw-off base where the dropz can be stored dry. With a capacity of 500 ml of water, you can easily reach your daily drinking goal.

Bottle details:

Double-walled stainless steel bottle, keeps the liquid 24h hot and 12h cold
Dishwasher suitable
Also suitable for hot drinks
Developed in Switzerland, manufactured in China
👌 Doppelwandige Edelstahlflasche - 0.5 L
🔥 Hält deine Flüssigkeiten 24 Stunden warm
❄️ Hält dein Getränk 12 Stunden kalt

🙌 Spülmaschinentauglich

🌊 Kauf unterstützt den Ocean Clean Up

🚀 Entwickelt in der Schweiz, hergestellt in China

🚚 gratis Versand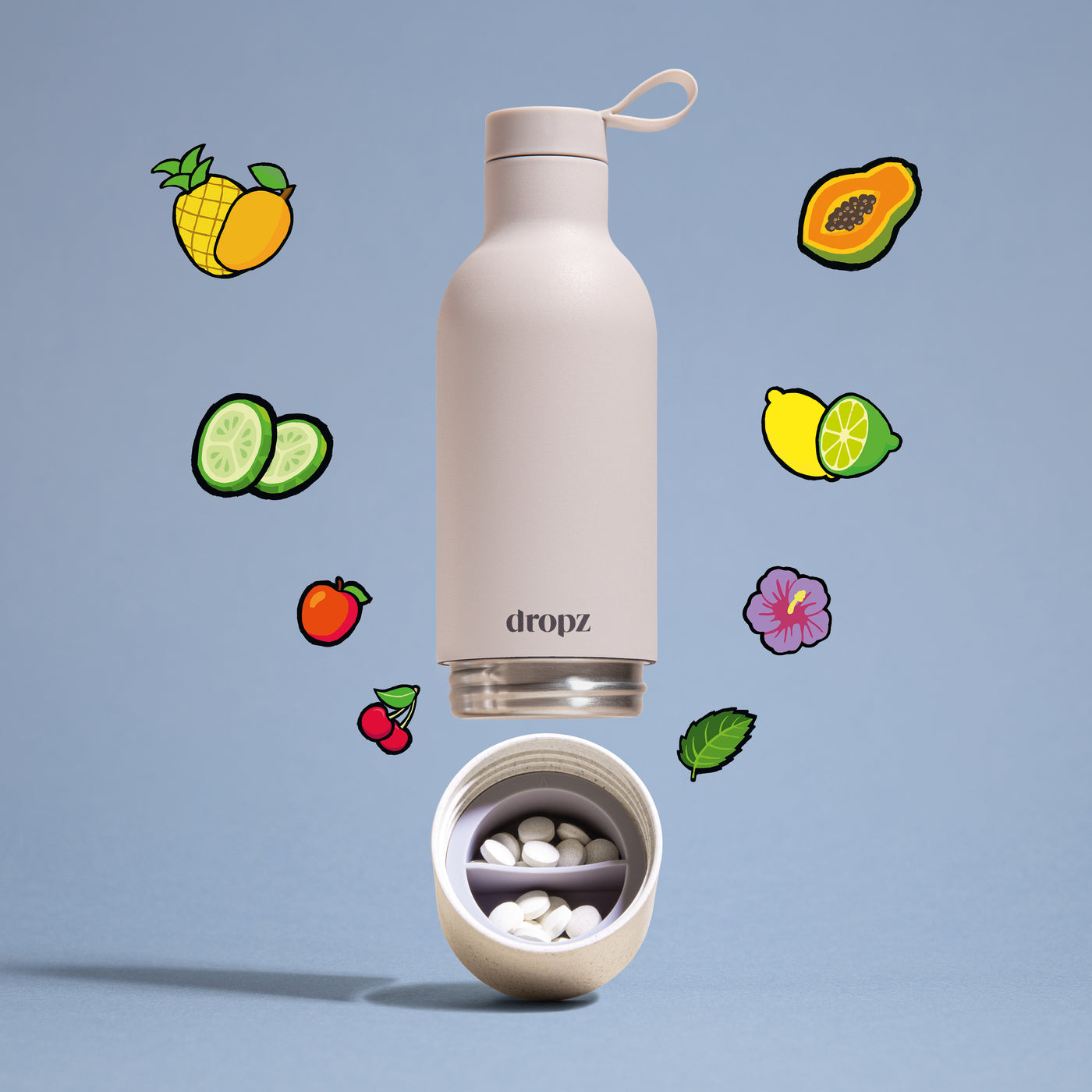 Stylisch und praktisch
Dank deiner hochwertigen dropz Flasche mit integriertem Aufbewahrungsfach hast du deine dropz immer bei dir.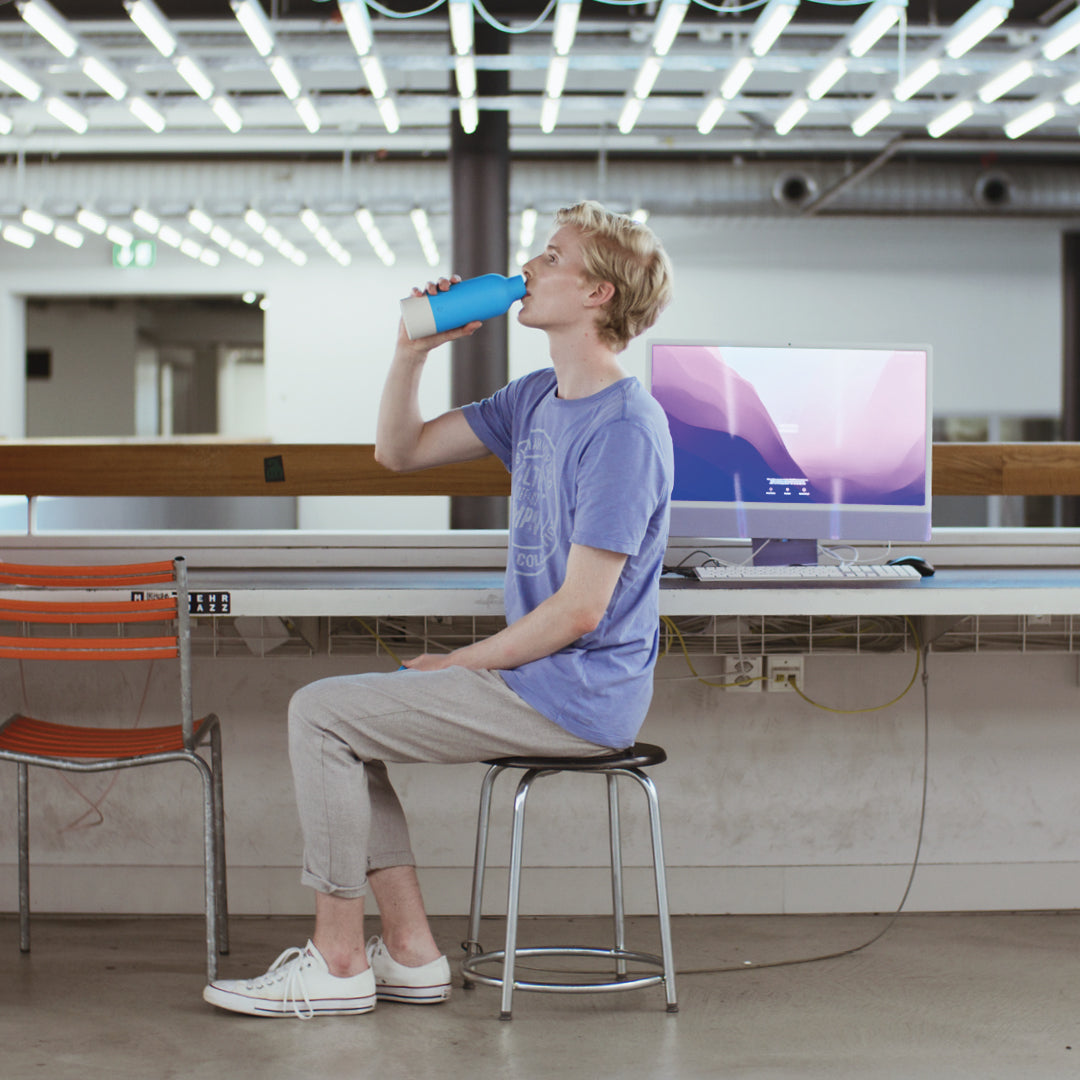 genug trinken kann einfach sein
Trink genug, wo auch immer du bist! Egal ob im Office, zuhause oder unterwegs - dank unserer Flasche mit 0.5L Fassungsvermögen, schaffst du dein tägliches Trinkziel locker.