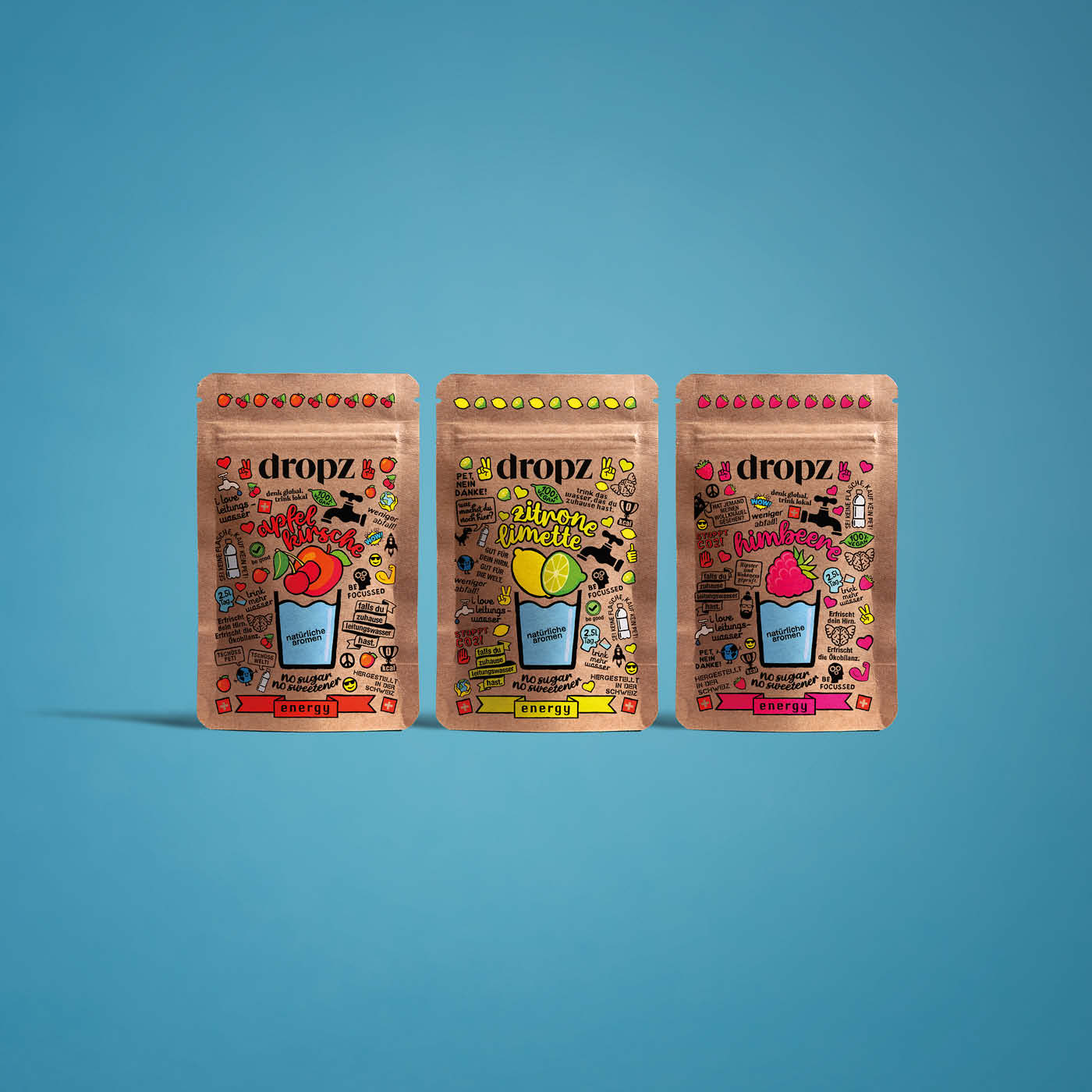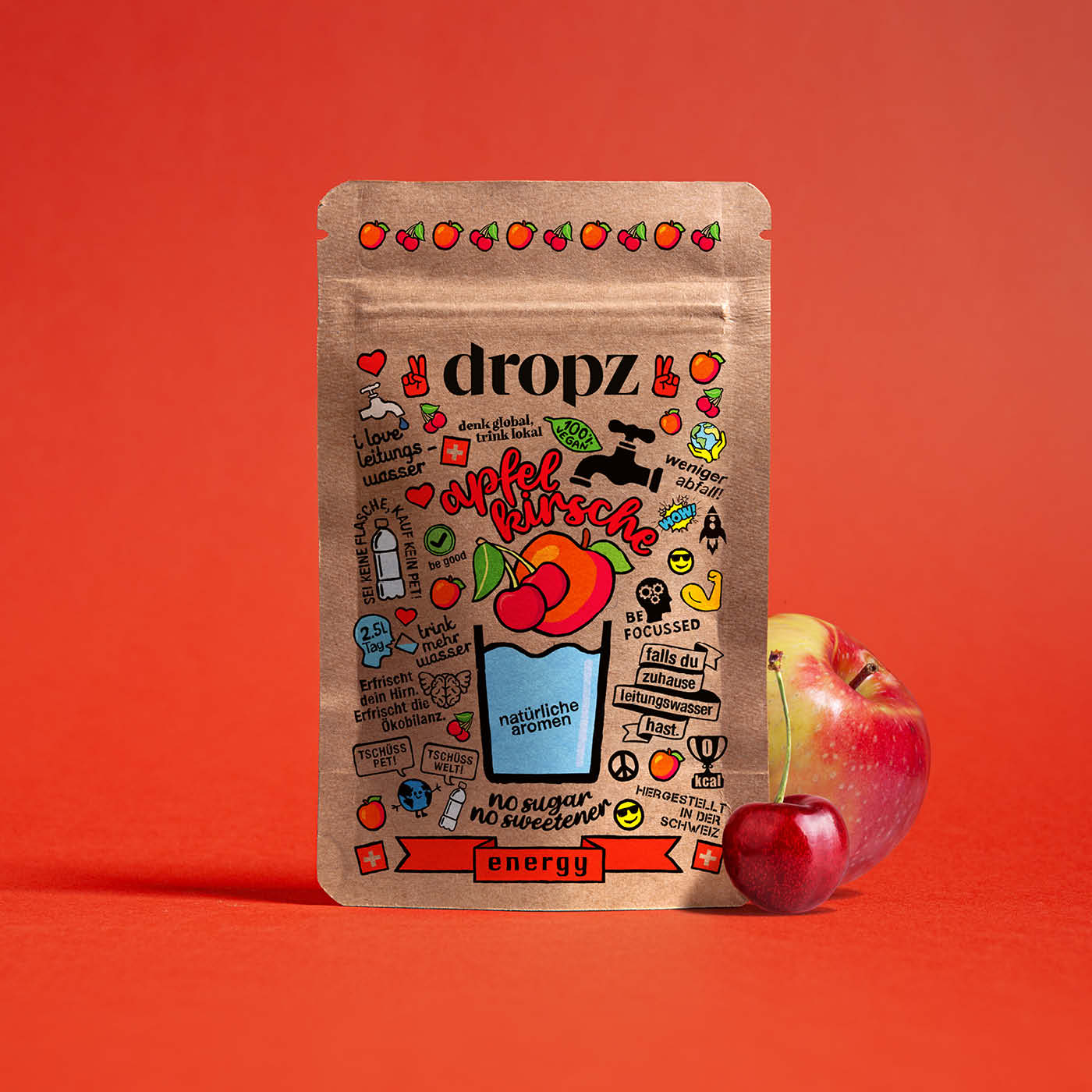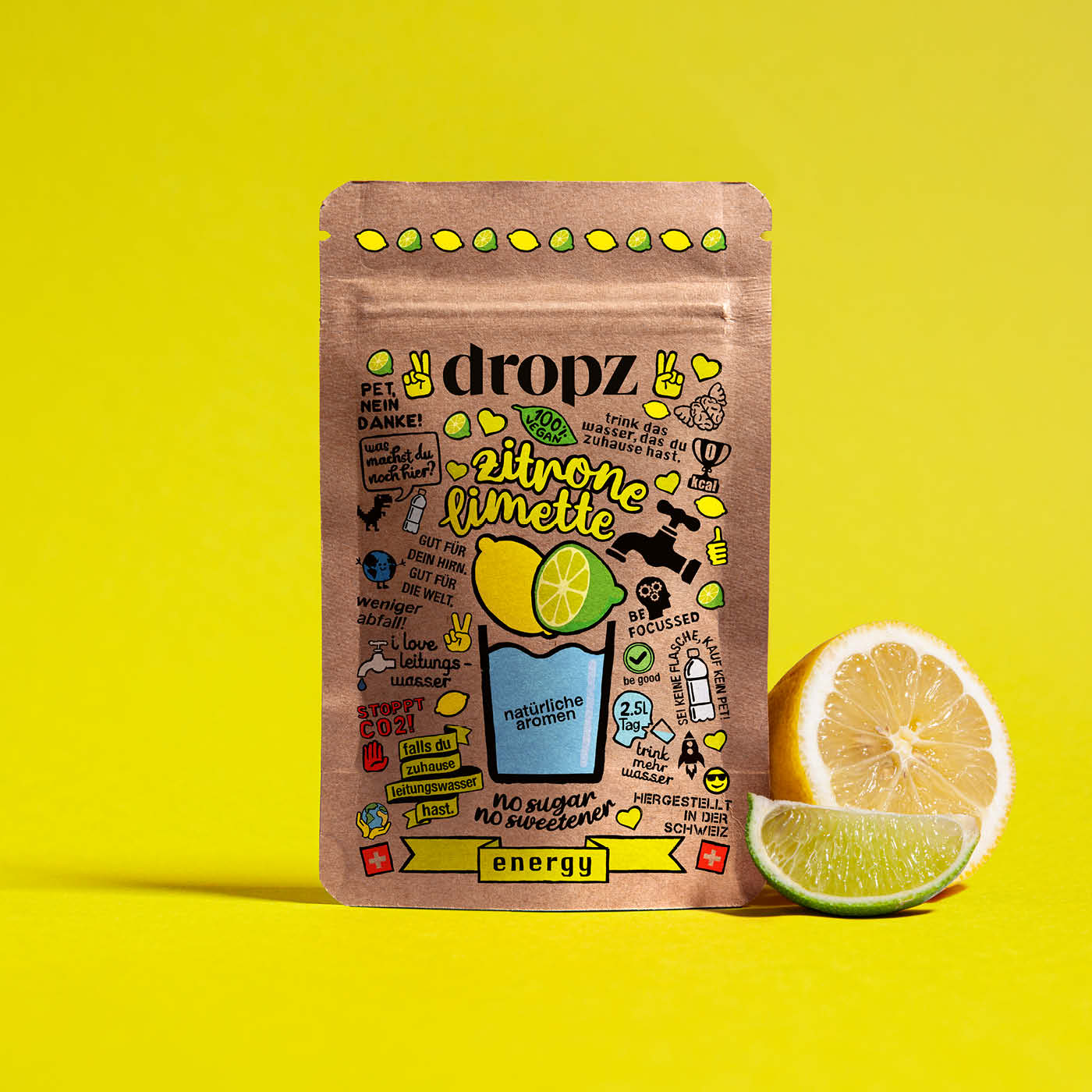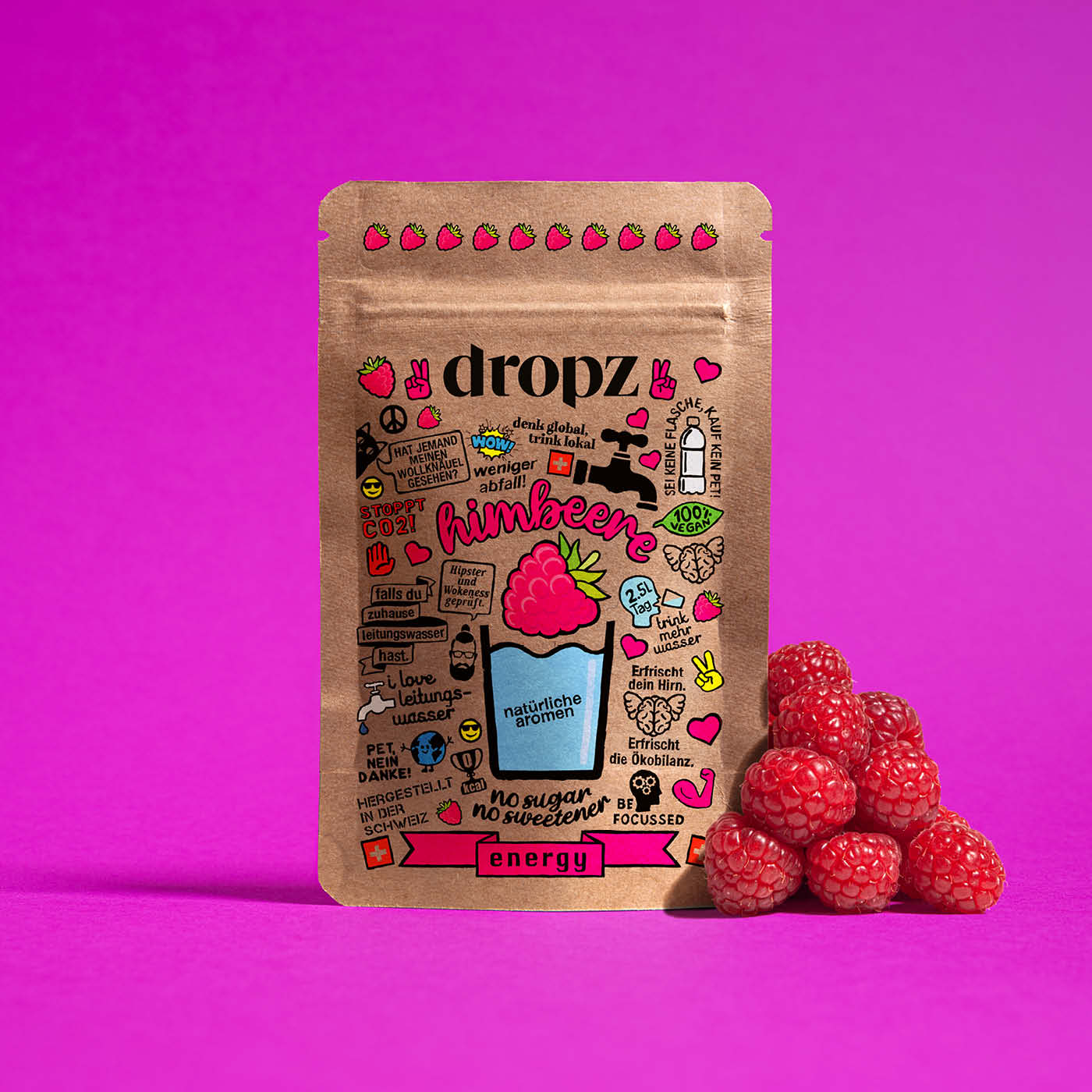 dropz Summer Bundle - 4 flavors
In stock - in 3 Werktagen in Deinen Händen
Unsere Standardlieferzeit beträgt 1-3 Werktage
Kostenloser Versand ab 19 EUR
🌱 Natürliche Aromen in Schweizer Qualität

🔋 Mit 50mg Koffein pro Drop

👌 Ohne Kalorien, ohne Zucker und ohne Süssungsmittel

🙌 20 dropz pro Beutel

🌳 Plastikfrei

🌊 Jeder Kauf unterstützt den Ocean Clean Up

🚀 Entwickelt und hergestellt in der Schweiz

🚚 Schneller Versand, gratis ab 19.-
dropz Summer Bundle with four refreshing summer dropz flavors.
Fizzy dropz for the preparation of a refreshing drink with four flavors. With vitamins, without sugar and vegan.

30 dropz per bag. 1 Drop in 2-10 dl of water, depending on the desired flavor intensity. Start with 5 dl of water the first time (1 Drop).

Produces 6-30L of delicious water.

The Summer Bundle with four dropz flavors so you can find your taste.
1 bag Tropical Fruits (with vitamins)
1 bag Watermelon-Mint (with vitamins)
1 bag Cucumber-Mint (with vitamins)
1 bag Passion Fruit (with vitamins)

The small dropz unfold in your water bottle to true taste and vitamin wonders. And all without sugar and calories. True to the motto "reduce to the max", we help ourselves to the treasures of nature and create different flavors for you from the best fruits, plants and herbs. By carefully extracting the juice, we obtain the flavors and extracts, which we press into convenient dropz. These make you thirsty for more and help you drink enough water.

Apropos reduce:
From now on, you don't need to buy disposable PET bottles for flavored water, and you'll be helping the environment. And you know what? For every package dropz sold, we fish one PET bottle out of the ocean.
Natürliche Aromen, Säuerungsmittel: Zitronensäure, Säureregulator: Natriumhydrogencarbonat, natürliches Koffein, L-Leucin, Carboxymethylcellulose.
*Enthält 50 mg Koffein pro Portion (1 Drop). Für koffeinempfindliche Personen, Kinder, Schwangere und Stillende nicht geeignet. Empfohlene Tagesdosis von 200 mg oder max. 3 mg/kg Körpergewicht nicht überschreiten, ausserhalb der Reichweite von Kindern aufbewahren.
| | |
| --- | --- |
| Nährwertangaben pro 100ml |   |
| Energiewert/Energie | 0 kJ / 0 kcal |
| Fett (g) | 0 |
|  - davon gesättigte Fettsäuren (g) | 0 |
| Kohlenhydrate (g) | 0 |
|  - davon Zucker (g) | 0 |
| Eiweiss (g) | 0 |
| Salz (g) | 0.1 |
| Koffein (mg) | 50 |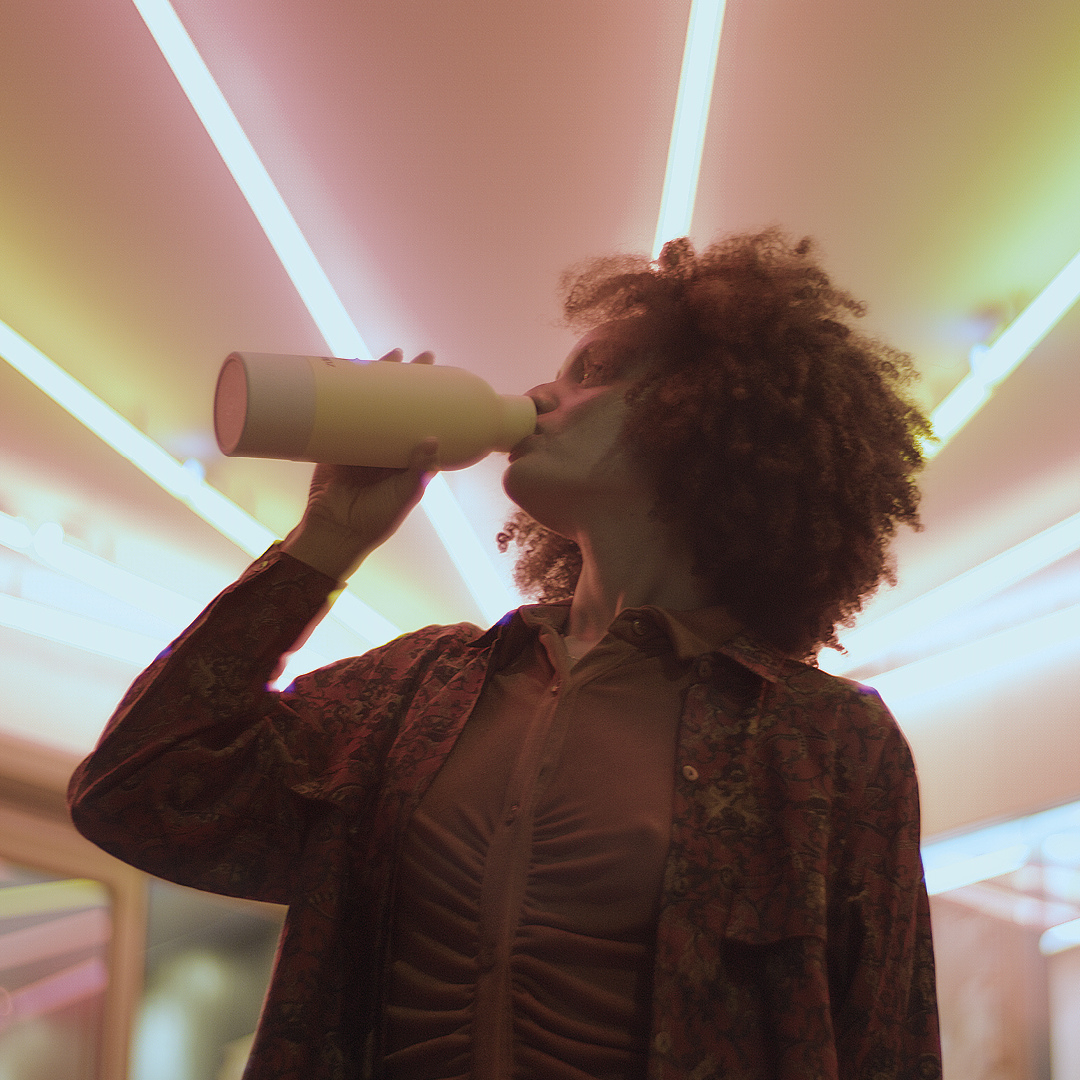 Dein gesunder Energydrink
Mach aus deinem Leitungswasser ein Leistungswasser. Unsere
Energy Linie mit natürlichem Koffein versorgt dich mit dem perfekten Extrakick an Energie.  Dabei verzichtest du vollkommen auf Zucker und Süssungsmittel.
50 mg natürliches Koffein / Drop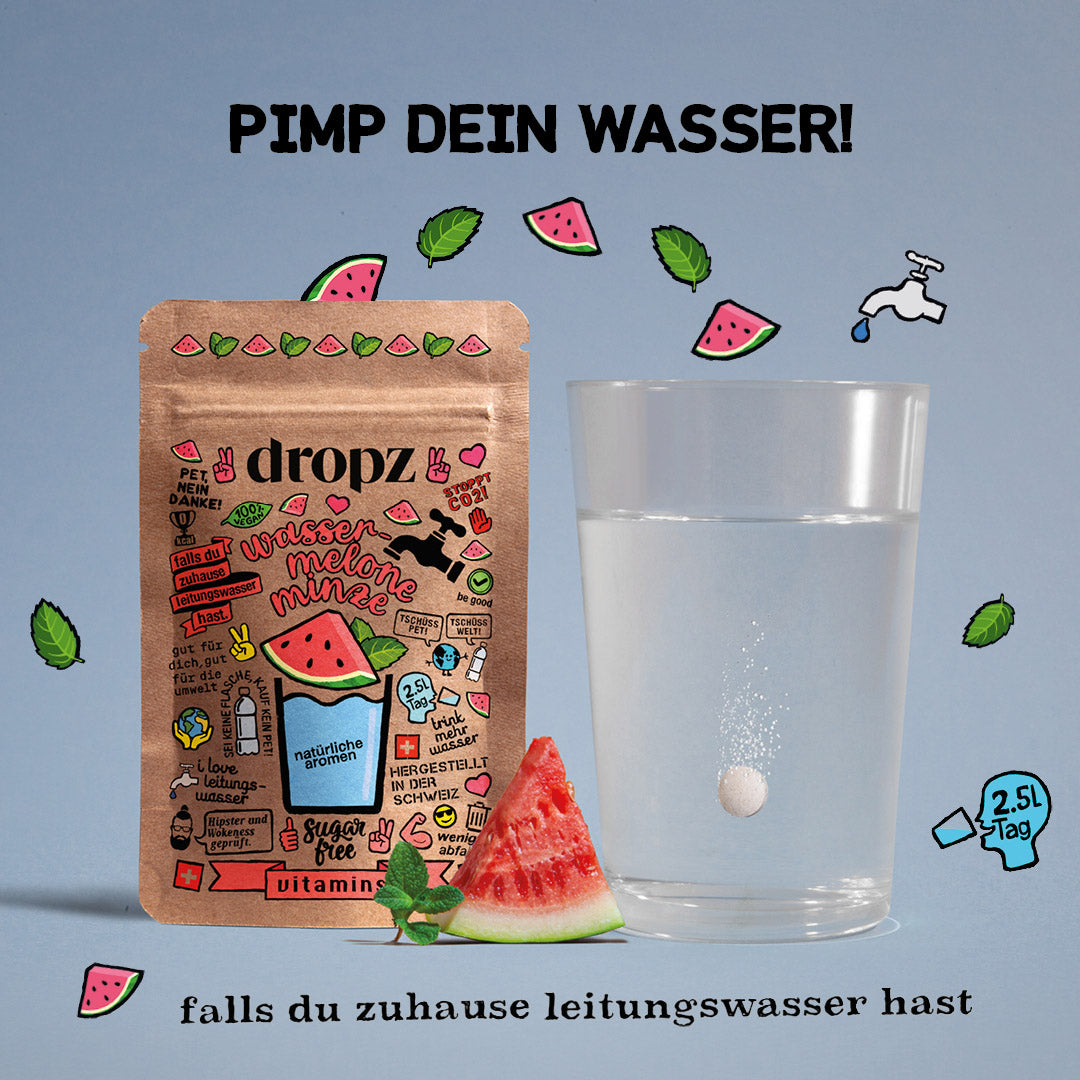 Pimp dein Wasser
Keine Lust auf einen Kaffee oder ein Energy? Dann löse einen Drop in 0.2 – 1 L Wasser auf und geniesse dein fruchtiges Leistungswasser. Starte mit 0.5 L kaltem Wasser mit oder ohne Sprudel.
1 Beutel   I 20 dropz   I   4-20 L Koffeinpower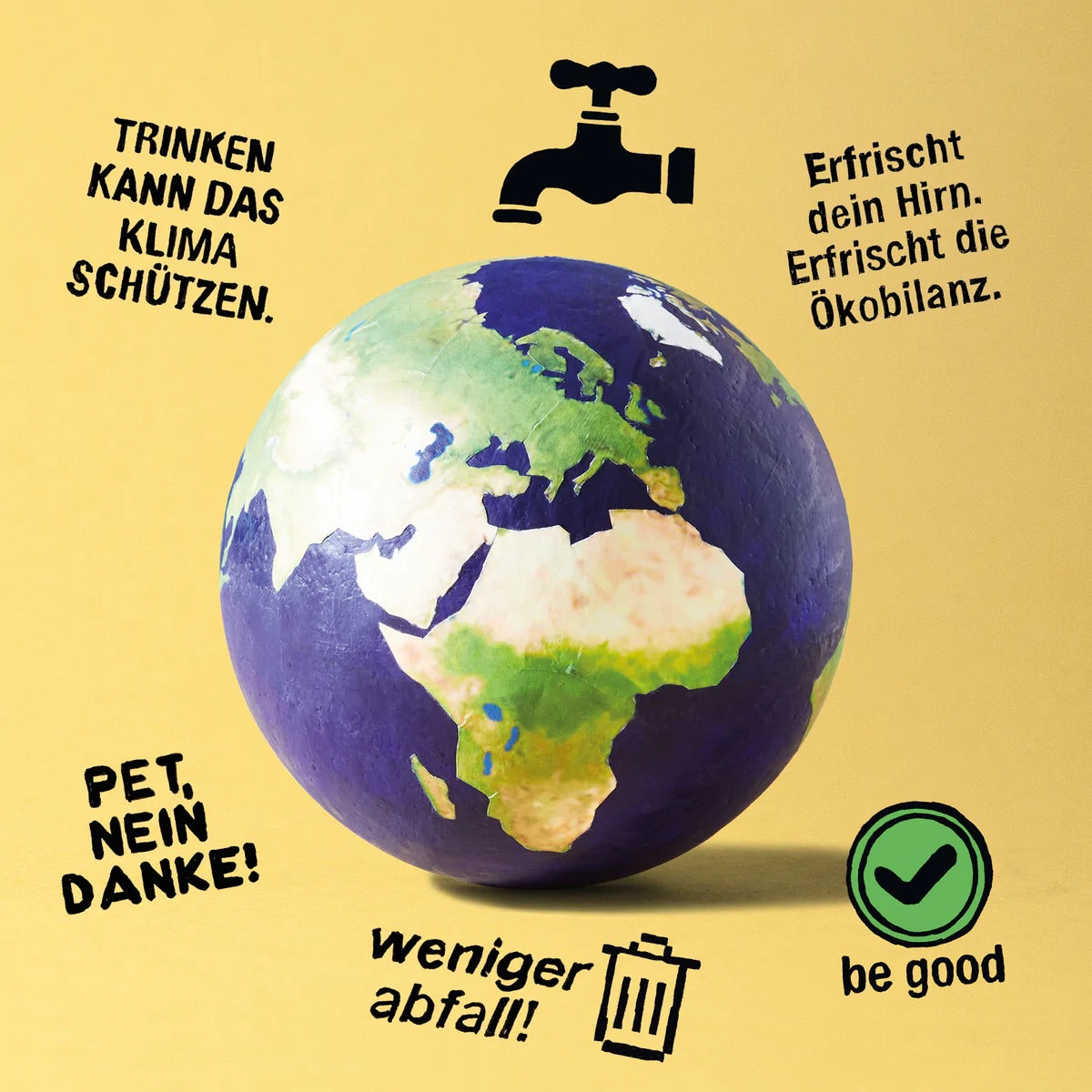 trink lokal, denk global
Unsere dropz werden in der Schweiz entwickelt
und produziert. Dabei achten wir auf eine ressourcenschonende Herstellung und komplett plastikfreie Verpackung.
Für jeden verkauften Beutel dropz fischen wir eine ozean-gebundene Plastikflasche aus dem Meer.