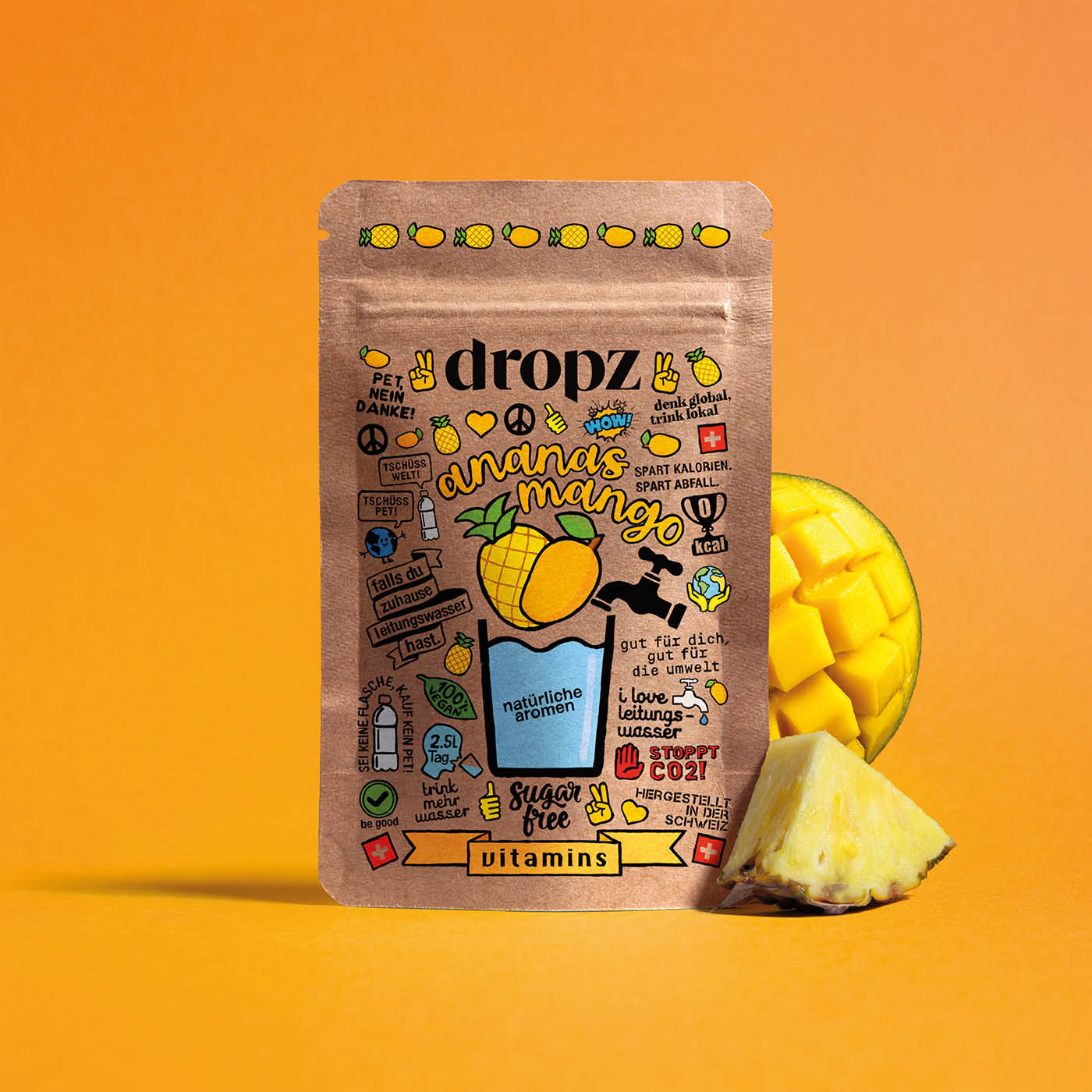 dropz - Tropical Fruits
In stock - in 3 Werktagen in Deinen Händen
Unsere Standardlieferzeit beträgt 1-3 Werktage
Kostenloser Versand ab 19 EUR
🌱 Natürliche Aromen in Schweizer Qualität

👌 Ohne Kalorien und ohne Zucker
🔋 Vitamin B6, B9 und B12
🙌 20 dropz pro Beutel

🌳 Plastikfrei

🌊 Jeder Kauf unterstützt den Ocean Clean Up

🚀 Entwickelt und hergestellt in der Schweiz

🚚 Schneller Versand, gratis ab 19.-
Our dropz Tropical Fruits bring that vacation feeling right into your glass: mixed with water, they make a healthy alternative to soft drinks that provides you with plenty of vitamins, but guaranteed no calories. Vegan and completely sugar-free, but with that extra tropical kick of flavor: dropz turns your water into a roller coaster ride of flavors.

Mix lots of vacation feeling into your glass: dropz turns your water into a taste experience! Without sugar, packed with vitamins and 100% vegan.

You're rushing to your next business appointment, the cars are honking and then the bus breaks down. Instead of the big city jungle you would much rather sit by a waterfall, refresh yourself in the lagoon and taste some exotic fruits? No problem, our dropz Tropical Fruits will charm all your senses and let you get going again with their seven vitamins.

Your fruity soft drink for always and everywhere
With our dropz you can turn still and sparkling water into a soft drink that refreshes you without any sugar or calories. It's easy to take with you, even if you're on the road all day. Simply fill a glass or bottle with tap water, add dropz and experience the unique tropical taste. The 30 dropz per bag are enough for 6 - 30 l of water.

Satisfy your wanderlust - guaranteed sustainable
Instead of using a lot of plastic bottles for your favorite soft drink, you can refresh your senses with dropz and enjoy it sustainably. Plus: with dropz you avoid PET bottles and do something good for the environment. For every package of dropz sold, we fish one bottle out of the ocean.
Your tropical-fruity vitamin bomb
Healthier than water? Oh yes! dropz not only make your drink addictively delicious, but also provide you with seven different vitamins that give you energy for every day. With their sugar- and calorie-free formula, they provide a fruity flavor explosion without leaving the sticky feeling of regular soft drinks. And they're vegan, too - genius!
✓ Natural flavors in Swiss quality

✓ With 7 valuable vitamins

✓ Without calories

✓ Without sugar

✓ Vegan

✓ 30 dropz per bag

✓ Sustainable and plastic-free


✓ Every purchase supports the Ocean Clean Up


✓ Developed and manufactured in Switzerland


✓ Fast shipping, free from 19.-

Natürliche Aromen, Säuerungsmittel: Zitronensäure Säureregulator: Natriumhydrogencarbonat, L-Leucin, Carboxymethylcellulose Süssungsmittel: Sucralose, Vitamine: B6/B9/B12.
| | |
| --- | --- |
| Nährwertangaben pro 100ml |   |
| Energiewert/Energie | 0 kJ / 0 kcal |
| Fett (g) | 0 |
|  - davon gesättigte Fettsäuren (g) | 0 |
| Kohlenhydrate (g) | 0 |
|  - davon Zucker (g) | 0 |
| Eiweiss (g) | 0 |
| Salz (g) | 0.1 |
| | | |
| --- | --- | --- |
|  Vitamin B6 | 0.25 mg | 15% NRV* |
| Vitamin B9 | 31 µg | 15% NRV* |
| Vitamin B12 | 0.37 µg | 15% NRV* |
*NRV % des Nährstoffbezugswerts für einen durchschnittlichen Erwachsenen (8400 kJ/2000 kcal).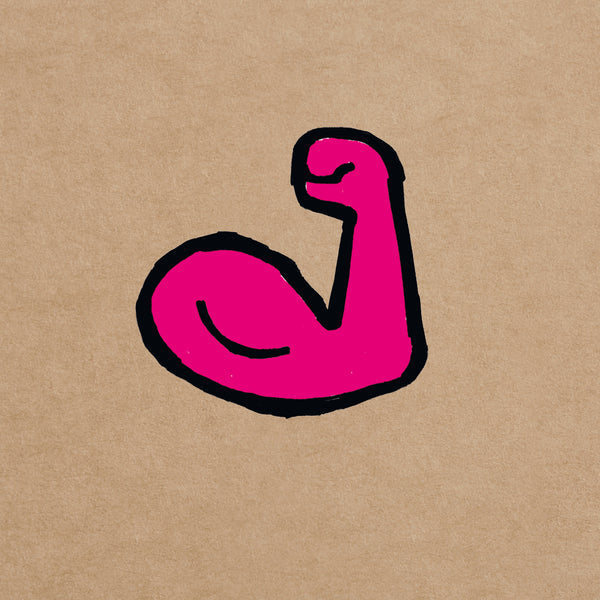 Vitaminwunder, ohne Zucker und Kalorien
dropz bestehen aus feinsten natürlichen Fruchtaromen- und Kräuterextrakten. Wir bedienen uns dabei an den Schätzen der
Natur und bieten dir eine leicht gesüsste, gesunde und nachhaltige Alternative zu bestehenden Süssgetränken.
Vitamin B6  I   Vitamin B9  I   Vitamin B12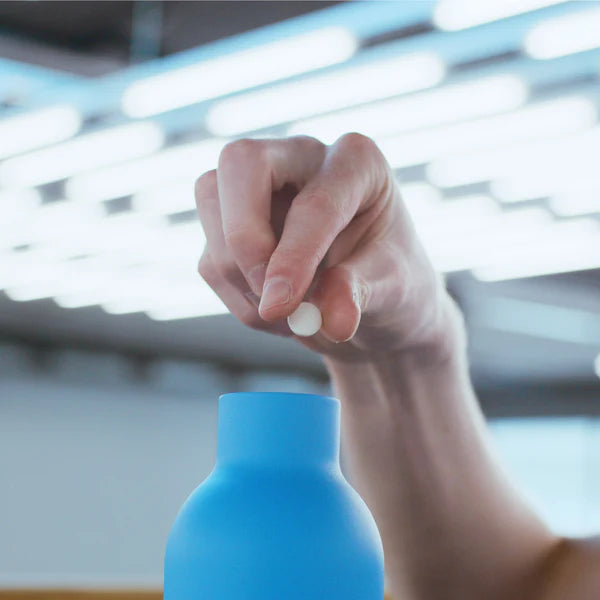 Pimp dein Wasser
Verwandle dein Wasser in ein fruchtiges Erfrischungsgetränk. Löse dafür einen Drop in 0.2 – 1 L Wasser auf. Starte mit L kaltem Wasser mit oder ohne Sprudel.
1 Beutel   I   20 dropz   I   4-20 L Geschmacksexplosion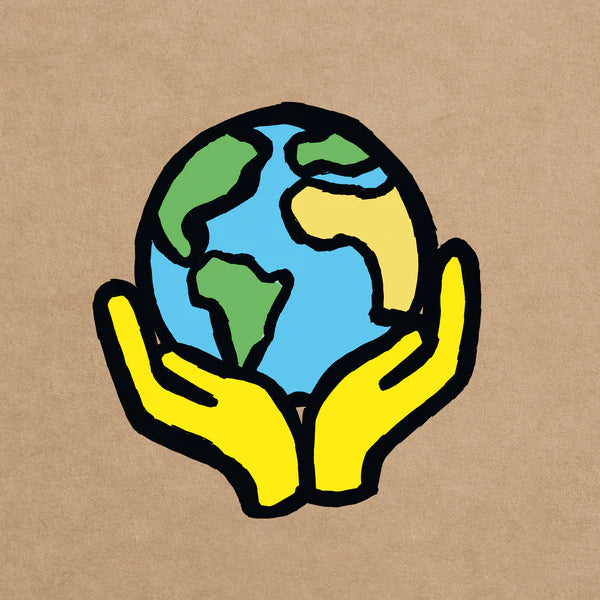 trink lokal, denk global
Unsere dropz werden in der Schweiz entwickelt und produziert. Dabei achten wir auf eine ressourcenschonende Herstellung und komplett plastikfreie Verpackung.
Für jeden verkauften Beutel dropz fischen wir eine ozean-gebundene Plastikflasche aus dem Meer.